Many people who smoke want to give it up. But, if you've been smoking for a long time, deciding to quit can feel daunting. Here I'll talk about why it's still worth doing and offer some top tips for stopping smoking if you've been doing it for a long time.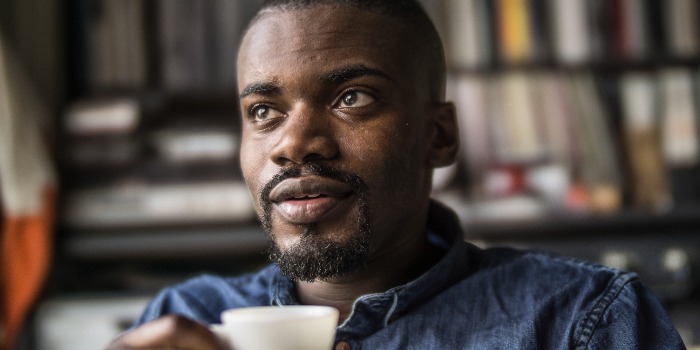 In England, six out of 10 people who smoke want to give up. If you've been smoking for a long time you might be wondering if you'll get any benefits from quitting. But the good news is that the benefits start right away. Within 12 hours the amount of oxygen in your body returns to normal, and in just two weeks your circulation and sense of taste can start to improve. At any age, stopping smoking can still increase your life expectancy too. So, it's never too late to quit!
Will it be harder to stop smoking if I've been doing it a long time?
Everybody's different and some people find it easier to stop smoking than others. If you've been smoking for a long time, it might be more difficult. Perhaps it's part of your daily routine, or you smoke more cigarettes now than you used to. These things can make quitting feel daunting, but there are lots of things you can do that will help.
How should I quit smoking?
The best way to quit is with support. Don't try to stop smoking by yourself. Completely cutting out cigarettes and relying on willpower is the least effective way of giving up smoking. Most people who try and quit this way aren't successful. This is sometimes called "going cold turkey".
Instead, speak to your GP and ask them about any support they can offer you. They might suggest some medication, which can make quitting easier. They can also let you know of support groups you can join and counselling services you can use. You can also contact your local stop smoking service for more information.
Five tips for quitting after smoking for a long time
1. Be prepared
Decide on a quit date and stick to it. Put it in your phone or write it on your calendar. Before the date arrives, get rid of anything that might make it harder to quit. This could be ashtrays and lighters as well as packets of cigarettes. It can also be useful to come up with a plan for situations that you might find difficult, so you'll know how to react. For example, you could decide that if you're going to the pub you will sit indoors so you can't smoke.
2. Expect some side-effects
In the first few weeks you might experience side-effects. As well as craving cigarettes, you might find that you feel more emotional, don't sleep as well or find it harder to concentrate. You might also find that you are hungrier than usual. Using nicotine replacement therapy (NRT) can help to reduce the number of side-effects you have. It's important to remember that these symptoms won't last forever. Plan for how you'll deal with them if they happen. For example, you could make sure you have some healthy snacks at home to help you manage your appetite.
3. Look after your mental health
You might have mixed feelings about stopping smoking after such a long time. Maybe you're nervous about how you'll cope without cigarettes or worried you won't be able to quit successfully. Stopping smoking can also make you feel stressed and irritable at first. Try doing things you find relaxing such as walking or practising mindfulness. The good news is that quitting is linked to better mental health in the long run. If you feel you need support with your mental health, speak to a doctor.
4. Rethink your routine
After such a long time, smoking might be an important part of your routine. Try to think of other things you could do to replace the habit. You could try taking a short walk or calling a friend when you would usually smoke. If you're used to having something to do with your mouth, try chewing gum or taking sips of water.
5. The new you
You might strongly identify as a smoker at the moment. Try to rethink this once you decide to stop smoking. Tell people around you that you no longer smoke and start calling yourself a 'non-smoker'. This can help you get in the right frame of mind to quit.
What if I smoke again?
Lots of people find it very difficult to give up smoking. You might find you have to try a few times before quitting for good. The most important thing is to not let a slip-up stop you trying again. Throw away any leftover cigarettes. Remind yourself of why you wanted to stop smoking. Think about what caused you to smoke again and think about how you'll handle the same situation next time. Don't be afraid to ask for help if you need it, there is plenty of support available to help you give up for good.
Stop smoking services
The Smokefree National Helpline has trained advisors that can offer advice and help you if you are about to have a cigarette.
0300 123 1044 (Monday to Friday 9am to 8pm, Saturday and Sunday 11am to 4pm)
Find your local stop smoking services by visiting:
---
Are you interested in learning more about your health? Discover more about our range of health assessments.
Tobacco: Health benefits of smoking cessation. World Health Organization. www.who.int, published 25 February 2020
Health matters: stopping smoking – what works? Public Health England. www.gov.uk, updated 17 December 2019
Stop smoking options: guidance for conversations with patients. Public Health England. www.gov.uk, published 20 August 2018
What about withdrawal symptoms from stopping smoking? British Lung Foundation. www.blf.org.uk, last reviewed February 2019
Does stopping smoking improve mental health? Cochrane. www.cochrane.org, published 9 March 2021
How can I stop smoking? British Lung Foundation. www.blf.org.uk, last reviewed February 2019
How do I stop smoking? Cancer Research UK. www.cancerresearchuk.org, last reviewed 24 March 2021
About our health information
At Bupa we produce a wealth of free health information for you and your family. This is because we believe that trustworthy information is essential in helping you make better decisions about your health and wellbeing.
Our information has been awarded the PIF TICK for trustworthy health information. It also follows the principles of the The Information Standard.
Did you find our advice helpful?
We'd love to hear what you think. Our short survey takes just a few minutes to complete and helps us to keep improving our healthy lifestyle articles.
Legal disclaimer
This information was published by Bupa's Health Content Team and is based on reputable sources of medical evidence. It has been reviewed by appropriate medical or clinical professionals and deemed accurate on the date of review. Photos are only for illustrative purposes and do not reflect every presentation of a condition.
Any information about a treatment or procedure is generic, and does not necessarily describe that treatment or procedure as delivered by Bupa or its associated providers.
The information contained on this page and in any third party websites referred to on this page is not intended nor implied to be a substitute for professional medical advice nor is it intended to be for medical diagnosis or treatment. Third party websites are not owned or controlled by Bupa and any individual may be able to access and post messages on them. Bupa is not responsible for the content or availability of these third party websites. We do not accept advertising on this page.