Lots of people smoke because they think that it helps to keep them calm. You might worry that if you stop smoking it will be harder to relax, or you'll feel more stressed. But stopping smoking can make you feel happier in the long-term. Here, I talk about the link between smoking and mental health and give you some tips for quitting.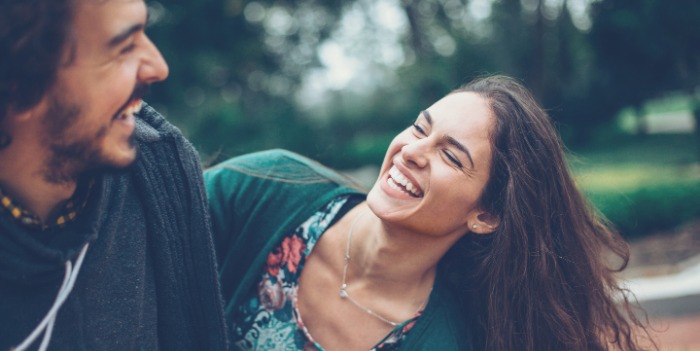 How does smoking affect my mental health?
Many people smoke because they feel like it helps them to unwind or deal with stress. Smoking can feel soothing and relaxing. But smoking doesn't actually make you calmer or happier.
The relaxation and happiness that can come from smoking wear off quite quickly. When these feelings go away it makes you want to smoke more. These cravings can feel like anxiety, and when you smoke they go away. So lots of people feel like smoking makes them feel less anxious but this is not true.
People who smoke are also more likely to have depression, but we don't know for sure why this is. It might be that smoking causes depression, or it might be that people with depression are more likely to take up smoking.
What are the benefits of giving up?
Lots of people want to quit smoking, but sometimes it can be difficult to find motivation. The good news is that, as well as the physical benefits, there are lots of mental health benefits to giving up. These include:
reduced anxiety
decreased stress levels
improved mental wellbeing
feeling more positive
You might also find that quitting makes you feel good about yourself because you've achieved an important goal.
How will stopping smoking make me feel?
Giving up smoking can be difficult at first. You might feel anxious, stressed or experience a low mood. You might also find it harder to concentrate. Remember that these feelings are normal, and they will go away.
Try and find positive ways of dealing with these feelings. It might be useful to focus on something else to help you cope. This could be practising mindfulness, reading a book or talking to loved one.
Looking after your physical health will help your mental wellbeing too so try to:
What support is there for stopping smoking?
You don't need to quit smoking all by yourself. Look for local stop smoking services near you for support. These might include support groups you can join or meetings with a counsellor. You might also consider using nicotine replacement therapy (NRT) or medications to help you. Speak to a pharmacist or your doctor for more information.
When you're finding it tough, remember that stopping smoking can help you feel happier, calmer and more positive in the long term. It's worth it!
---
If you're worried about your mental health, our direct access service aims to provide you with the advice, support and treatment you need as quickly as possible. You'll be able to get mental health advice and support usually without the need for a GP referral. Learn more today.
Smoking and mental health. Mental Health Foundation. www.mentalhealth.org.uk, updated May 2016
Fact sheet No. 12: Smoking and Mental Health. Ash. www.ash.org.uk, published August 2019
Taylor G, McNeill A, Girling A et al. Change in mental health after smoking cessation: systematic review and meta-analysis. BMJ 2014; 348. doi: doi.org/10.1136/bmj.g1151
Food and mood. Mind. www.mind.org.uk, published December 2017
Physical activity and your mental health. Mind. www.mind.org, published March 2019
Evidence-based stop smoking interventions. National Institute for Health and Care Excellence. www.nice.org.uk, published 28 March 2018
About our health information
At Bupa we produce a wealth of free health information for you and your family. This is because we believe that trustworthy information is essential in helping you make better decisions about your health and wellbeing.
Our information has been awarded the PIF TICK for trustworthy health information. It also follows the principles of the The Information Standard.
Did you find our advice helpful?
We'd love to hear what you think. Our short survey takes just a few minutes to complete and helps us to keep improving our healthy lifestyle articles.
Legal disclaimer
This information was published by Bupa's Health Content Team and is based on reputable sources of medical evidence. It has been reviewed by appropriate medical or clinical professionals and deemed accurate on the date of review. Photos are only for illustrative purposes and do not reflect every presentation of a condition.
Any information about a treatment or procedure is generic, and does not necessarily describe that treatment or procedure as delivered by Bupa or its associated providers.
The information contained on this page and in any third party websites referred to on this page is not intended nor implied to be a substitute for professional medical advice nor is it intended to be for medical diagnosis or treatment. Third party websites are not owned or controlled by Bupa and any individual may be able to access and post messages on them. Bupa is not responsible for the content or availability of these third party websites. We do not accept advertising on this page.