Expert reviewer, Munet Hara, Cognitive Behavioural Therapist at Bupa
Next review due September 2023
We've all heard of diagnoses like depression, anxiety and bipolar disorder. But having a diagnosis doesn't necessarily mean that someone's mental health is poor at the moment. They could have a diagnosis of a mental health condition but be able to function well at work and home right now.
Equally, they might not have a particular diagnosis, but have symptoms of poor mental health.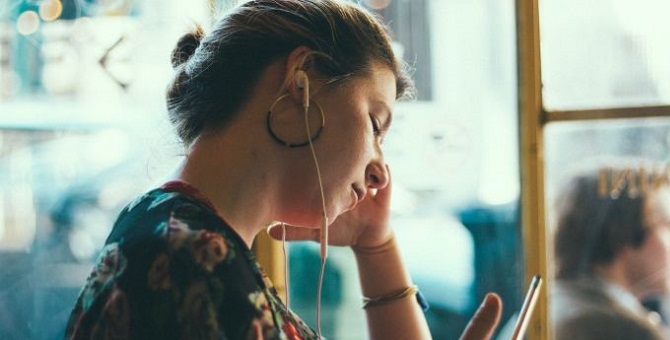 Early signs of poor mental health
Some early signs of poor mental health might be:
poor concentration
being easily distracted
worrying more
finding it hard to make decisions
feeling less interested in day-to-day activities
low mood
feeling overwhelmed by things
tearfulness
tiredness and lack of energy
sleeping more or less
talking less and avoiding social activities
talking more or talking very fast, jumping between topics and ideas
finding it difficult to control your emotions
drinking more
irritability and short temper
aggression
However, noticing some of these signs doesn't mean you should make assumptions about what mental health problems your employees may have. Instead, use them as a way of noticing when you should check in and start a conversation about how your employee is coping.
Get to know your team
Everyone's experience is different and can change over time. It's not enough to look for signs of poor mental health. As a manager it's important to get to know your team and understand what they need and when.
A good way to start is a team-building session focused on mental health. Remind your team that we all have times when our mental health changes. You might call this stress or burnout. Or you might think about it in terms of a particular diagnosis.
Ask people to share what their early signs are, such as what they may do or think when things are feeling more difficult. It might help to share your own experiences first and think about how these might affect your work.
Talk about the support you find helpful. If you start to notice these signs, in yourself or in others, what can you do? It might help to ask your team to make two lists: early signs and helpful support. They can share these with the team, or just with you.
This kind of activity can be a good starting point for developing
Wellness Action Plans
. It can help you understand your employees better. It can also help you become more aware of your own mental health and notice earlier when things are feeling more difficult.
Encouraging employees to open up about their mental health
You might find that your employees are reluctant to share their experiences at first. This may especially be true if your organisation doesn't traditionally have a culture of openness around mental health and wellbeing. But you can help.
Explain why you're running this session and how you hope it will help employees and the team. It may help to use our information on mental health and why it's important to look after it.
Share your own experiences.
Make the discussion more general rather than focusing on individuals. It might help to change the focus by asking people what they think early signs in others might be, and what advice they would give them.
Continue to promote mental health and wellbeing initiatives across the wider organisation.
Start slowly by introducing 'opening rounds' in team meetings – for example, ask each team member to say something that makes them happy. This kind of light touch activity starts to help employees feel more comfortable talking about their wellbeing in meetings.
Be approachable and continue to provide opportunities for employees to speak to you when they're ready.
We're all different and not everyone will be comfortable sharing their experiences straight away. But the better you know each other, the easier it will be to offer the right support at the right time.
Highly Commended in Wellbeing in the 2019 BMA Patient Information Awards
Did our information help you?
We'd love to hear what you think. Our short survey takes just a few minutes to complete and helps us to keep improving our health information.
About our health information
At Bupa we produce a wealth of free health information for you and your family. This is because we believe that trustworthy information is essential in helping you make better decisions about your health and wellbeing.
Our information has been awarded the PIF TICK for trustworthy health information. It also follows the principles of the The Information Standard.
Guide for line managers: wellness action plans (WAPs). www.mind.org.uk, accessed 09 July 2020

Reviewed by Clare Foster, Freelance Health Editor, and Abbey Stanford, Specialist Health Editor, Bupa Health Content Team, September 2020
Expert reviewer, Munet Hara, Cognitive Behavioural Therapist at Bupa
Next review due September 2023
Legal disclaimer
This information was published by Bupa's Health Content Team and is based on reputable sources of medical evidence. It has been reviewed by appropriate medical or clinical professionals and deemed accurate on the date of review. Photos are only for illustrative purposes and do not reflect every presentation of a condition.
Any information about a treatment or procedure is generic, and does not necessarily describe that treatment or procedure as delivered by Bupa or its associated providers.
The information contained on this page and in any third party websites referred to on this page is not intended nor implied to be a substitute for professional medical advice nor is it intended to be for medical diagnosis or treatment. Third party websites are not owned or controlled by Bupa and any individual may be able to access and post messages on them. Bupa is not responsible for the content or availability of these third party websites. We do not accept advertising on this page.
For more details on how we produce our content and its sources, visit the About our health information section.
^We may record or monitor our calls